Governance
Welcome!
From the 1st January 2022, Edge Hill Academy and Violet Way Academy has formed a new Local Governing Board.
The Full Local Governing Board meets formally once a term and the Curriculum and Standards Committee also meets once a term. The Local Governing Board has delegated power to monitor the role of the Academy at an operational level and on a day to day basis.
Specifically the Local Governing Board is responsible for the strategic governance of the Academy to include:
the management and organisation of the academy in line with the Fierté Multi-Academy Trust and individual academy plans;
the management and organisation of the academy including:
monitoring of teaching and learning;
staff performance and employment;
staffing structure;
premises and site issues;
Safeguarding and pupil welfare and all Trust policies.
The Local Governing Board will report to the Trust Board on a regular basis.
---
Chair of Governors
Mr P. Collinson:
Contact email: pcollinson@vwaeha.fierte.org
Fierté Multi Academy Trust is committed to promoting and prioritising diversity and inclusion. We encourage our academy local governing boards (LGB's) to recognise the benefits of diversity and appoint governors from a variety of backgrounds.
A proportion of our trustees/governors are from ethnic minorities, with an approximate 50% being female. However, the trust understands that more needs to be done to increase representation on LGB's and we are working with them to grow the networks we engage with to further this aim.
Getting people from diverse backgrounds onto our LGB's is an important step. The Trust supports LGB's throughout the process of recruiting new governors, with strategies they can put in place to ensure all governors feel included which leads to improved retention. This is an ongoing process which we will need to keep reflecting on as to how we achieve this.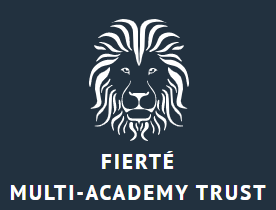 ---
Governor Meeting Attendance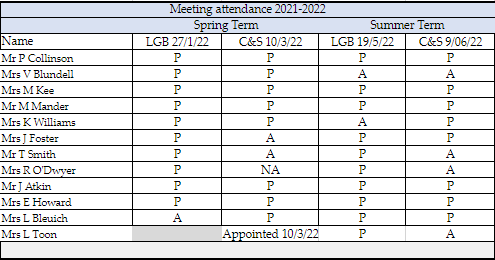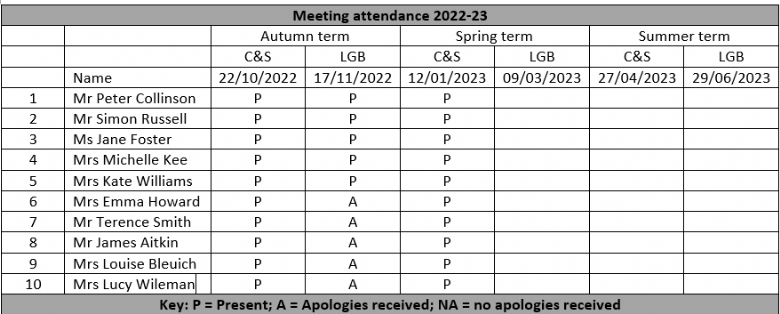 Governor Profiles
Pete Collinson - Chair of Governors
I am Pete Collinson, I am married to Sarah, have 3 children and live in Stapenhill. Originally from Cumbria, I moved to the area in 2001 and have since made Burton my home.
Professionally, I have held a number of senior commercial and analytical positions over the past 20 years in employment and I currently work for Volvo Trucks UK and Ireland as Aftermarket Sales and Extended Offer Director.
I feel my contribution will provide the opportunity to give something back to the community.
I believe it is incredibly important to help shape the young people in our area and support the school system from which I have benefited as I have grown up. It would also provide the chance for me to be more closely involved in the education of my own children and to help shape the next generation.
Hopefully the skills and experiences I have developed growing up, in education and in the career I have taken can benefit the children, help shape the future strategic direction of the academy and can be useful to the team.
Appointed January 2022
Term of office end - January 2026
Pecuniary Interest – None
James Aitkin - Parent Governor
I'm have been a Parent Governor for a year and my daughter is currently in Year 6 at Edge Hill, and my son is currently in Violet Way and will be joining this school in just a few more years. I am a Chartered Landscape Architect by profession and Director in a private planning practice. As well as bringing the administrative and management experience from my role at work, I hope that my background in the Environment can also be useful and hopefully have a positive influence.
Appointed January 2022
Term of office end - January 2026
Link Governor - Curriculum
Pecuniary Interest – None
Simon Russell - EHA Headteacher
I have been a teacher for over 20 years and what has been and will always be my favourite part of teaching is being with the children day in day out. They are an absolute joy. For me, I started teaching in Tamworth at the Dales Junior school where I led on P.E and taught in year 6 for six years. After this time, in 2007, I moved to a school called The Woodlands Community School where I led science and mathematics. It is here where I became deputy, thoroughly enjoying all aspects of my leadership role. In 2016, I was fortunate enough to join Fierte Multi Academy Trust as Headteacher of Ankermoor Primary Academy in Bolehall, Tamworth, helping to further shape the journey of a small primary school. Having had these valuable experiences throughout my career, I am now privileged to be the Headteacher of Edge Hill Junior Academy. To support my leadership position, I became a Future Leader with Ambition Schools Trust in 2016 and completed my NPQH in 2022. It remains a pleasure to serve this community and ensure the children thrive each and every day.
Appointed September 2022
Term of office end - January 2026
Pecuniary Interest – Employee
Jane Foster - EHA Deputy Headteacher and Staff Governor
I have had the privilege of being a teacher at Edge Hill Junior School for 23 years. I have taught years 3,4,5 and 6 and I have had responsibility for RE, Art and Science. I was Assistant Head for 10 years and I have been Deputy Head for 4 years. I have a range of roles within school including a responsibility for Safeguarding, SEND, Attendance, Behaviour, Bullying, EAL and Teaching and Learning. Edge Hill is a great place to work and a great place to learn. The ethos in school is a happy one and it is paramount to us that children are happy in school. I have been a governor of the school for a number of years and as part of that team, the governors have worked successfully alongside all staff and parents to provide challenging, enjoyable and worthwhile learning experiences for the children in our care.
Appointed January 2022
Term of office end - January 2026
Pecuniary Interest – Employee
Mrs Michelle Kee - VWA Headteacher
Appointed January 2022
Headteacher is a Governor until resignation
Pecuniary Interest – Employee
Miss Natalie Nicholson - VWA Deputy Headteacher and Staff Governor
Appointed September 2023
Term of office end - September 2027
Pecuniary Interest – Employee
Emma Howard
Appointed January 2022
Term of office end - January 2026
Link Governor - Safeguarding
Pecuniary Interest – None
Lucy Wileman
Appointed January 2022
Term of office end - January 2026
Link Governor - Curriculum
Pecuniary Interest – None
Terence Smith
Appointed January 2022
Term of office end - January 2026
Link Governor - Pupil Premium and Sports Premium
Pecuniary Interest – None

---
Role of the Governing Body
Volunteering as a School Governor
Governors work with the school staff and other governors to promote the best quality education possible for all the children at Edge Hill Junior School. They also work to develop strong, positive links with the local community. Being a governor means giving some of your time and the benefits of your experience whatever it may be.
Governors act collectively, as part of a team. They share the work, and no one individual
governor is responsible on their own. The governing body is made up from among the various groups which the school serves: parents, staff, the local authority, and the local community.
Non-staff members are either elected or appointed. Parent Governors are elected by the parents as a whole. Staffordshire Council appoints Local Authority Governors, and the governing body itself appoints Community Governors.
Edge Hill Junior school is committed to the safeguarding and welfare of its pupils. A DBS (CRB) check is required of all governors/volunteers prior to appointment.
Role and Responsibilities
Governors look after the interests of all pupils, not just their own children or those of their friends. They are concerned with the broad framework within which the school operates and is run. They are not involved with the detailed, day-to-day, running of the school which is the responsibility of the Headteacher. Governors approve policies, such as Health and Safety, or Safeguarding, and check to see that these policies are being correctly implemented. The phrase that is often used to describe the role of a governor is 'critical friend'. That is, someone who is committed to the good of the school, but is prepared to be active and questioning to help to see that good practice and high standards are maintained. Governors will be required to sign Governors Code of Conduct.
Meetings
The work of governors is done through committee meetings, school visits, and other monitoring activities. The Full Governing Body meets approximately 3 times a year (once every term). There is a Curriculum and Standards Committee which also meet once a term and a Pay and Review Committee that meets once a year
They report to the Full governing Body (FGB) on Curriculum and Standards, but also make decisions on certain matters. Governors may also serve on panels to conduct interviews, hear appeals, or conduct the Headteacher's performance management. These meet on an occasional basis as required.
Experience and Training
No experience or knowledge of being a governor is required in advance. You may already have skills and experience, through family or work, which prove useful to you as a governor. But relevant training is provided for everyone. A course of initial training is provided for all governors (by the LA), and on-line training is also available. Beyond that, a wide range of more specialised training is available to enable all governors to be confident in carrying out particular tasks or filling specific positions.
Time Commitment
The time which you spend on being a governor can vary enormously, depending on what you have available. What follows is a rough guide to what might be expected of you as a basic minimum. As a governor you will be elected or appointed for a term normally of four years. You can resign during that term, and you can be reelected or reappointed for further terms. Meetings of the full governing body are held from 6.00 pm, and normally last for about 2 hours. Governors can expect to serve on at least one sub committee.
Meetings again are normally in the evening and occasionally during the day if convenient. To participate effectively in meetings you will have to prepare in advance by reading the minutes of the previous meeting, and other papers relevant to what is to be covered in the one which you are attending. (It is useful, but not essential, if you are on e-mail, since papers and other information can be circulated electronically.)
Governors need to familiarise themselves with the main elements of the various school policies for which they are responsible. Governors may serve on panels which implement or monitor such policies. Most governors should aim to visit the school at regular intervals.
This could involve attendance at an assembly or one of the School Fairs, or it could involve a visit monitoring activities organized by Governors Achievement and Standards Committee. These visits are arranged to suit the convenience of both the school and the individual governor. They obviously vary in length, but are unlikely in most cases to be more than an hour.
Expectations of Governors:
To sign and adhere to Governors Code of Conduct
Attend all Full Governors meeting (1 per term)
Attend at least 1 Sub-Committee Meeting per term
Involvement in 1 monitoring activity per term
Interested?
Governors are not expected to be experts in education! Knowledge and skills are developed on the job. What were are looking for is people prepared to give of their time and enthusiasm to work with others to ensure that Edge Hill Junior School provides the best experience it can for its pupils, and thereby contributes as much as it can to the local community.
If you think that you might wish to be considered as a school governor, or would like further information, please contact either the Headteacher or the Chair of Governors.