Governance
Welcome
From the 1st January 2022, Edge Hill Academy and Violet Way Academy formed a Local Governing Board.
The Full Local Governing Board meets formally once a term and the Curriculum and Standards Committee also meets once a term.
Specifically, the Local Governing Board is responsible for the strategic governance of the Academy to include 3 core functions:
-Ensuring clarity of vision, ethos and strategic direction;
-Holding the Headteacher to account for the educational performance of the school and its pupils, and the performance management of staff;
-Overseeing the financial performance of the school with the Trust board finance Committee and making sure its money is well spent
The Local Governing Board will report to the Trust Board on a regular basis.
---
Chair of Governors
Mr P. Collinson:
Contact email: pcollinson@vwaeha.fierte.org
Fierté Multi Academy Trust is committed to promoting and prioritising diversity and inclusion. We encourage our academy local governing boards (LGB's) to recognise the benefits of diversity and appoint governors from a variety of backgrounds.
A proportion of our trustees/governors are from ethnic minorities, with an approximate 50% being female. However, the trust understands that more needs to be done to increase representation on LGB's and we are working with them to grow the networks we engage with to further this aim.
Getting people from diverse backgrounds onto our LGB's is an important step. The Trust supports LGB's throughout the process of recruiting new governors, with strategies they can put in place to ensure all governors feel included which leads to improved retention. This is an ongoing process which we will need to keep reflecting on as to how we achieve this.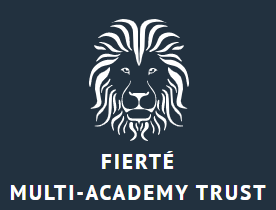 ---
Governor Meeting Attendance
Meeting attendance 2022-23

Autumn term

Spring term

Summer term

C&S

LGB

C&S

LGB

C&S

LGB

Name

22/10/2022

17/11/2022

12/01/2023

09/03/2023

27/04/2023

29/06/2023

1

Mr Peter Collinson

P

P

P

P

P

2

Mr Simon Russell

P

P

P

P

P

3

Ms Jane Foster

P

P

P

P

P

4

Mrs Michelle Kee

P

P

P

P

P

5

Mrs Kate Williams

P

P

P

P

P

6

Mrs Emma Howard

P

A

P

A

A

7

Mr Terence Smith

P

A

P

P

P

8

Mr James Aitkin

P

A

P

P

A

9

Mrs Louise Bleuich

P

A

P

A

A

10

Mrs Lucy Wileman

P

A

P

P

P

Key: P = Present; A = Apologies received; NA = no apologies received
Governor Profiles
Pete Collinson - Chair of Governors
I am Pete Collinson, I am married to Sarah, have 3 children and live in Stapenhill. Originally from Cumbria, I moved to the area in 2001 and have since made Burton my home.
Professionally, I have held a number of senior commercial and analytical positions over the past 20 years in employment and I currently work for Volvo Trucks UK and Ireland as Aftermarket Sales and Extended Offer Director.
I feel my contribution will provide the opportunity to give something back to the community.
I believe it is incredibly important to help shape the young people in our area and support the school system from which I have benefited as I have grown up. It would also provide the chance for me to be more closely involved in the education of my own children and to help shape the next generation.
Hopefully the skills and experiences I have developed growing up, in education and in the career I have taken can benefit the children, help shape the future strategic direction of the academy and can be useful to the team.
Appointed January 2022
Term of office end - January 2026
Pecuniary Interest – None
James Aitkin - Parent Governor
I'm have been a Parent Governor for a year and my daughter is currently in Year 6 at Edge Hill, and my son is currently in Violet Way and will be joining this school in just a few more years. I am a Chartered Landscape Architect by profession and Director in a private planning practice. As well as bringing the administrative and management experience from my role at work, I hope that my background in the Environment can also be useful and hopefully have a positive influence.
Appointed January 2022
Term of office end - January 2026
Link Governor - Curriculum
Pecuniary Interest – None
Simon Russell - EHA Headteacher
I have been a teacher for over 20 years and what has been and will always be my favourite part of teaching is being with the children day in day out. They are an absolute joy. For me, I started teaching in Tamworth at the Dales Junior school where I led on P.E and taught in year 6 for six years. After this time, in 2007, I moved to a school called The Woodlands Community School where I led science and mathematics. It is here where I became deputy, thoroughly enjoying all aspects of my leadership role. In 2016, I was fortunate enough to join Fierte Multi Academy Trust as Headteacher of Ankermoor Primary Academy in Bolehall, Tamworth, helping to further shape the journey of a small primary school. Having had these valuable experiences throughout my career, I am now privileged to be the Headteacher of Edge Hill Junior Academy. To support my leadership position, I became a Future Leader with Ambition Schools Trust in 2016 and completed my NPQH in 2022. It remains a pleasure to serve this community and ensure the children thrive each and every day.
Appointed September 2022
Term of office end - January 2026
Pecuniary Interest – Employee
Jane Foster - EHA Deputy Headteacher and Staff Governor
I have had the privilege of being a teacher at Edge Hill Junior School for 23 years. I have taught years 3,4,5 and 6 and I have had responsibility for RE, Art and Science. I was Assistant Head for 10 years and I have been Deputy Head for 4 years. I have a range of roles within school including a responsibility for Safeguarding, SEND, Attendance, Behaviour, Bullying, EAL and Teaching and Learning. Edge Hill is a great place to work and a great place to learn. The ethos in school is a happy one and it is paramount to us that children are happy in school. I have been a governor of the school for a number of years and as part of that team, the governors have worked successfully alongside all staff and parents to provide challenging, enjoyable and worthwhile learning experiences for the children in our care.
Appointed January 2022
Term of office end - January 2026
Pecuniary Interest – Employee
Mrs Michelle Kee - VWA Headteacher
Appointed January 2022
Headteacher is a Governor until resignation
Pecuniary Interest – Employee
Miss Natalie Nicholson - VWA Deputy Headteacher and Staff Governor
Appointed September 2023
Term of office end - September 2027
Pecuniary Interest – Employee
Emma Howard
Appointed January 2022
Term of office end - January 2026
Link Governor - Safeguarding
Pecuniary Interest – None
Lucy Wileman
Appointed January 2022
Term of office end - January 2026
Link Governor - Curriculum
Pecuniary Interest – None
Terence Smith
Appointed January 2022
Term of office end - January 2026
Link Governor - Pupil Premium and Sports Premium
Pecuniary Interest – None